L.A Inspired Collection
Sun, beach, waves and palm trees. It's easy to get inspired with the entertainment capital of the world. Here is a quick look at our top picks from our L.A Inspired collection.
The look we love the most!
Venice Necklace
Named after the famous beach town. The Venice necklace's shape is an ode to this beach town's distinct canal.
Shop
Rodeo Ring
Pronounced: Row-day-oh as in "oh I need this!". The minimalist design brings that just enough feeling to your digits.
Shop
Malibu Earring
Paradise Cove beach in Malibu had us inspired to design a wrap around earring that tucks just ever so slightly.
Shop
Santa Monica Earrings
all about the palm trees
Palm trees are such an iconic symbol of L.A and the Santa Monica beach is pretty much the quintessential post-card. Designed in a way to represent those famous palm trees but still keeping within the everyday minimalist style we all so love.
Introducing
Oval Link Satellite Chains
It's so lightweight that the only time you will remember that you have it on, is when they ask you where you bought it.
shop now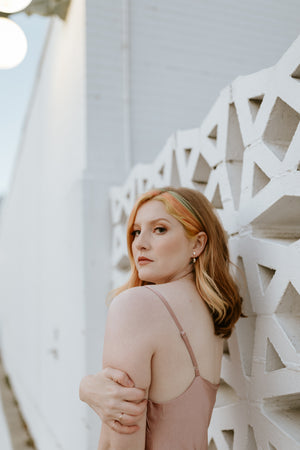 Shop the entire collection.